Description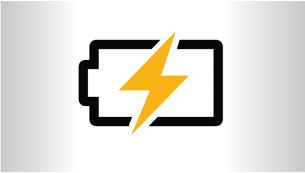 Built-in rechargeable battery for music playback anywhere
Play music out loud – anytime, anywhere. The built-in rechargeable battery lets you enjoy your personal music without the fuss of entangled power cords and the inconvenient search for an electrical outlet. Enjoy great music with the freedom of portability now.
Enjoy music from multiple sources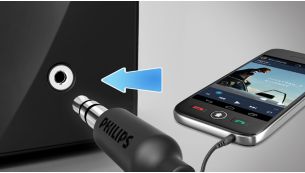 Audio-in for easy connection to almost any electronic device
Built-in microphone for hands-free phone calls
With its built-in microphone, this speaker also works as a speaker phone. When a call comes in, the music is put on pause and you can talk via the speaker. Call for a business meeting. Or, call your friend from a party. Either way, it works great.
Carry it anywhere with the by-packed finely knitted strip
In line with the Philips CitiScape Strada's headband series, which was inspired by fashion sneakers and their vividly colored shoelaces, our by-packed strip is made of a vibrant and finely knitted fabric sleeve making it stylish enough to be a fashion accessory.
Built-in Digital FM radio
Digital Radio is, on top of FM analog transmission, a new way of broadcasting radio via a network of terrestrial transmitters. It provides listeners with more choices and information delivered in clear, crackle-free sound quality. The technology allows the receiver to lock on to the strongest signal it can be find. With digital stations there are no frequencies to remember, and sets are tuned by station name, so there is no returning on the move.